09 Oct

Top 10 Croatian Wines

The finest dishes are naturally accompanied by fine wines, which there is no shortage of in Croatia. Winemakers produce them not only from popular international varieties, but also from indigenous ones, which are gaining traction and are too valuable to ignore. These are some of the most well-known grape varieties grown on Croatian soil:
1. Graševina
The most common wine sort in Croatia where its production has been perfected in most areas of continental Croatia and made this wine a top quality award winner. Graševina originates from France and it is known in the other parts of the world as Riesling. It is of a beautiful light yellow color, dry, fresh, acidic and slightly bitter. Graševina goes well with grilled fish and meat.
2. Malvazija,Istria
Malvasia (Croatian: Malvazija) is a typical Mediterranean wine sort and the most popular white wine sort of the northern region of Croatia, Istria, one of the few areas in the world where this grape is being grown. Its color range goes from light yellow to golden and is described as dry, full bodied and aromatic wine, smelling like acacia flowers. Malvasia matches well with light dishes such as fish.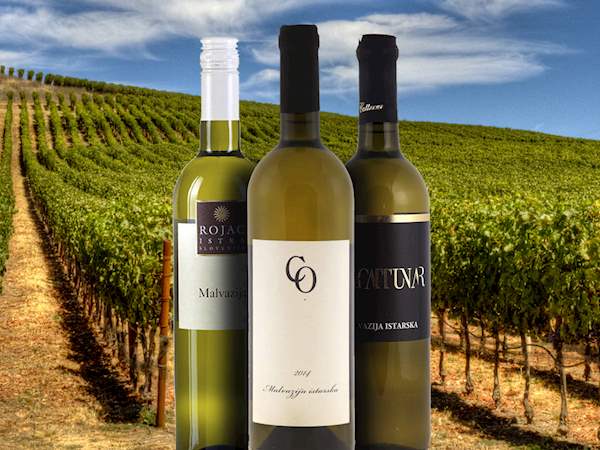 3. Frankovka
Frankovka is one of the most esteemed sorts of wine in the continental part of Croatia especially in the regions of Slavonia and Moslavina, wine sort respected and enjoyed in some other European countries as well such as Germany and Austria. It is a dry wine of dark ruby color with flavors of berries, cherries and plums and the scent of pepper. This wine pairs well with red meat.
4. Chardonnay
Chardonnay is a popular white grape variety that originated from the French region of Burgundy, and from there spread throughout the world. Croatian winemakers grow it in northwest and northeast Croatia, Istria and the Croatian Littoral. Chardonnay owes its popularity to a balanced yield and neutral flavour that enables winemakers to produce different styles of wines. The most important factors for growing Chardonnay are the climate, soil and position of the vineyard, as the grapes take in elements from its surroundings or the terroir they grow in.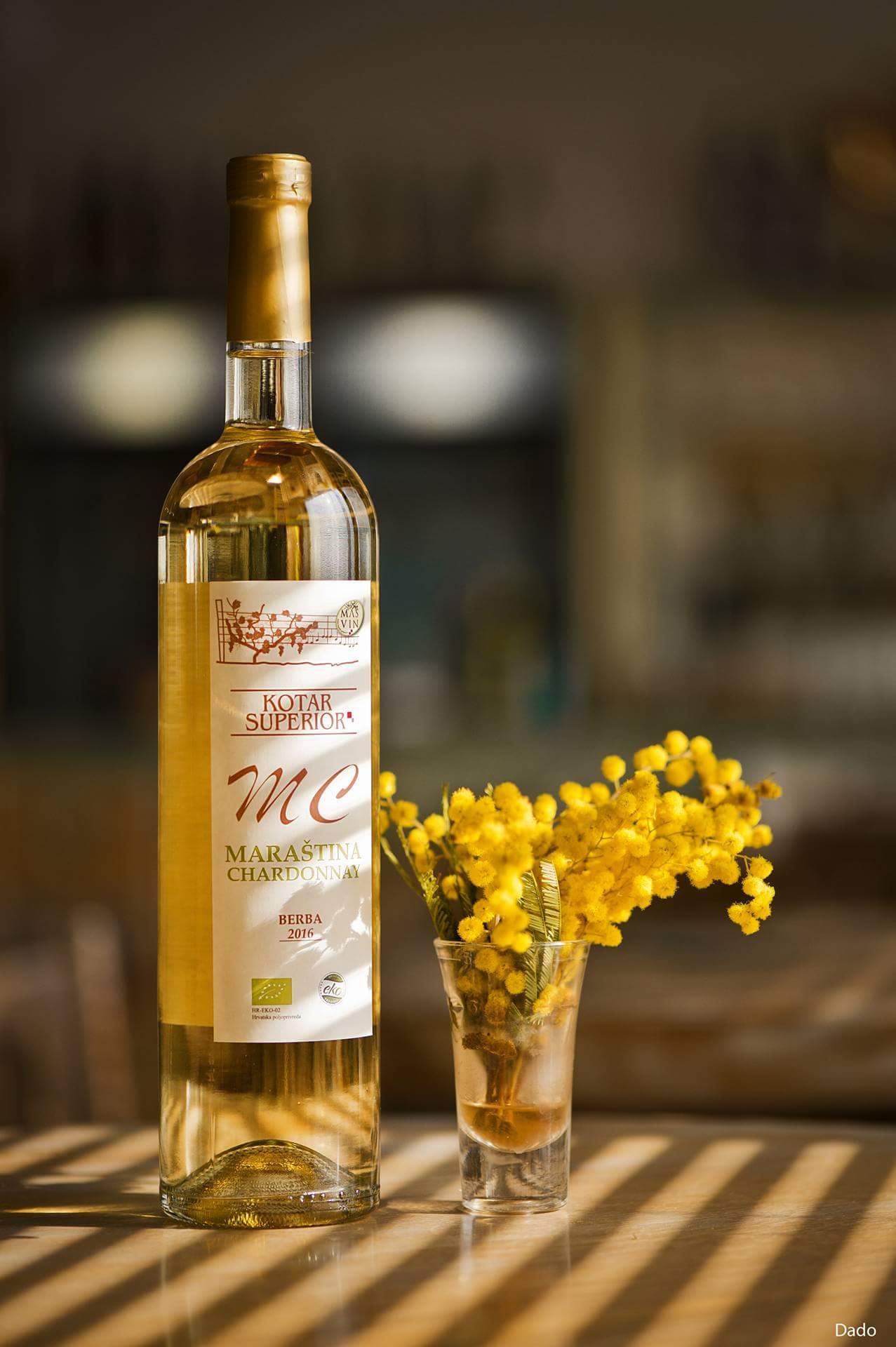 5. Traminac (Traminer)
Traminer is a grape variety thought to have originated in Italy and the Tyrolean Alps. Its cultivation is recommended in the Podunavlje, Slavonia, Moslavina, Prigorje, Plešivica, Pokuplje, Zagorje and Međimurje regions, but the most well-known Croatian Traminer wine is the one from the town of Ilok, which was used even in British royal celebrations. Traminer is often overlooked because of its strong aroma – it is characterised by a high alcohol content and low acidity, which makes it particularly sweet.
6. Dingač, Pelješac
Dingač is a top quality dry red wine named after the area of Pelješac peninsula where this wine sort is being grown on its steep slopes and produced from the autochthonous red wine grape Plavac Mali. Microclimate and microrelief as well as the very resistant Plavac Mali sort are the main factors of this wine being of such quality, ruby red color and the lush taste of dark fruit. Dingač was protected by Geneva Convention back in 1961. which makes it the first Croatian wine protected by law.
7. Pošip, Korčula
Pošip is an autochthonous white wine grape of southern Croatian region Dalmatia primarily found on the island of Korčula. It is the first Croatian white wine sort of a protected geographic origin. The rough terrain of Dalmatian landscape where this sort of wine is being grown in densely planted and steep vineyards limits all work to be done traditionally, by human hand only, exactly like in the old times. It is paired perfectly with fish, prosciutto and light-bodied Croatian cheeses such as Paški sir.
8. Babić
According to wine lovers and connoisseurs, an indigenous Croatian grape variety Babić, that can be found only in the Šibenik-Knin county has the biggest potential. Why? Because, on poor, karst limestone soils, it is able to produce extremely rich fruit that makes one of the most balanced and unique Dalmatian red wines.
9. Plavac Mali
Plavac Mali is a well-known red wine grape in its homeland of Croatia, providing the basis of many of the nation's most sought-after red wines. It is one of Croatia's most planted varieties, and is known for producing dense and robust reds with black cherry flavors and notes of pepper, smoke and spice. Plavac Mali wines are high in alcohol and tannins, and have excellent aging capabilities, a trait not often seen in Croatian wines.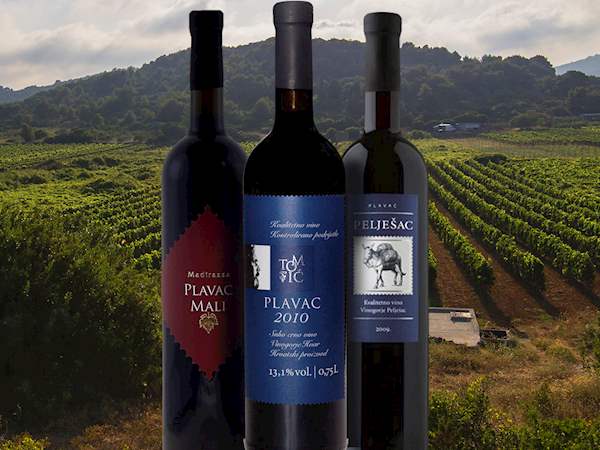 10. Žlahtina