21 Apr

10 of Croatia's best beaches
 ZLATNI RAT
A jewel of a beach found not far from Split, Golden Horn or 'Zlatni Rat' is Croatia's most iconic and spectacularly unusual stretch of pebbles. Protruding like a white shining tendril out of the turquoise waves, this beach's unique features are what makes it so striking. Easily accessible by boat, the winds breezing across the Adriatic Sea constantly change the shape and position of Golden Horn, so it never looks the same way twice. You'll find the east side of the peninsula is typically a couple of degrees warmer than the west, and the latter is best for watersports. It's easy to drop anchor, dive in and swim straight up to shore.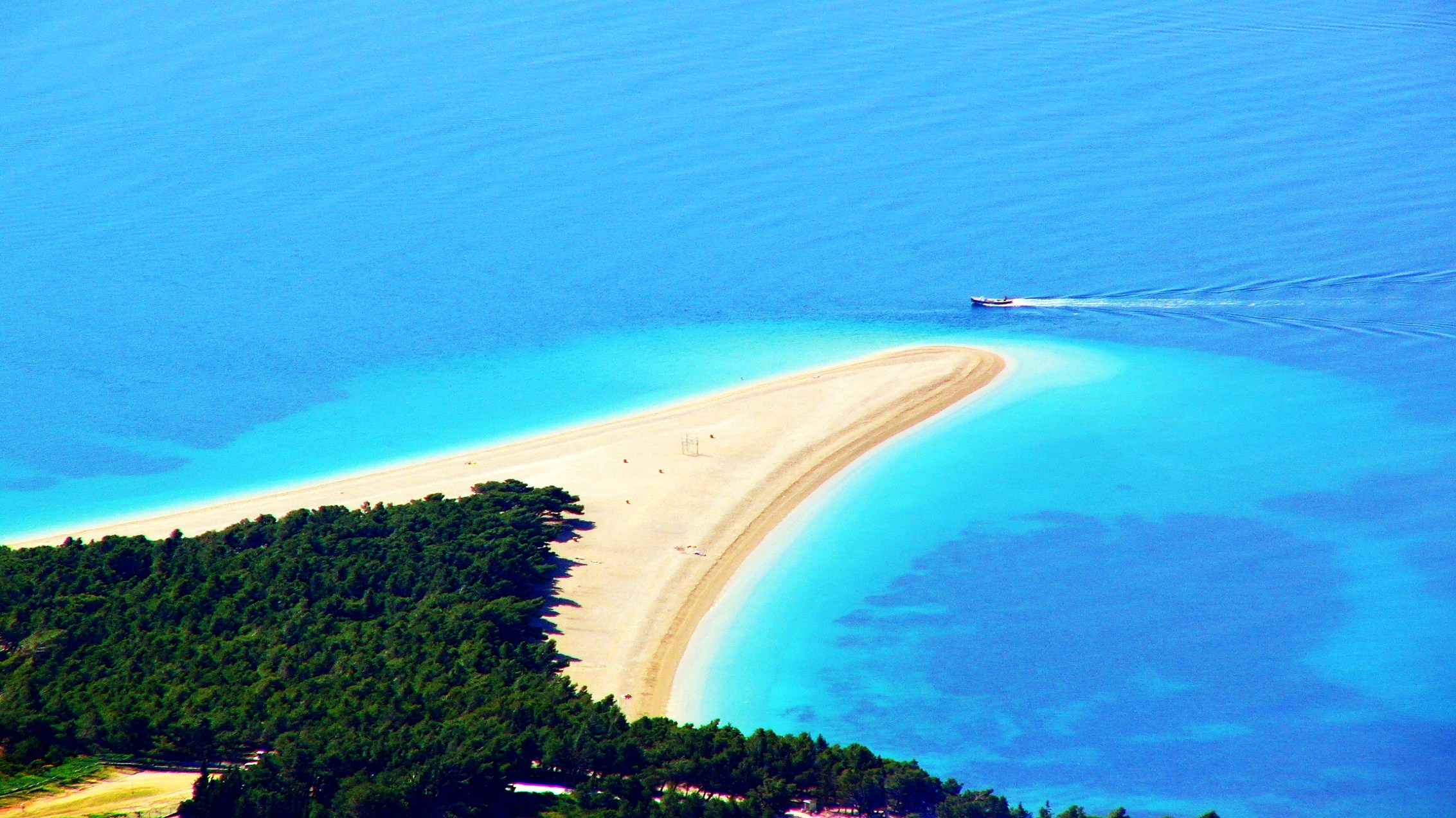 PUNTA RATA,BRELA
Along the Makarska Riviera, stretching south along the rocky coast from Split, some of Croatia's most famous beaches spread out against the backdrop of the Biokovo mountain range. The arrow-shaped Punta Rata beach flashes more bling than most and is often rated among the best beaches in the country, if not the world. Its crown jewel is the "Brela Stone," a giant boulder just off shore miraculously sprouting pine trees. The beach also comes with a complete range of facilities such as sun beds and showers and is hugely popular with families.
NUGAL BEACH, MAKARSKA
Makarska's most cinematic beach comes complete with its own 30-foot waterfall, fed by a stream coming down from Mount Biokovo and cascading down the rock face into the sea. Perhaps unfortunately, it's most impressive in winter, when swimming is not possible.
The actual beach area open to the sun is relatively small, but the surrounding pine forest surrounding offers plenty of shade and privacy, which is much appreciated by the many nudists who gather here. It's also worth budgeting some time for a hike in the seaside Forest Park Osejava, which extends for almost two miles from the beach.
DUBOVICA BEACH, HVAR
Dubovica Beach is in a quiet cove along an unmarked trail. As a result, it is never busy and a great escape from crowds. The beach in Hvar that you must visit.
STINIVA,VIS
Now one of the country's hottest beaches, Stiniva lies on the south side of Vis, an island laden with legend as the staging area and hideout for Tito's partisans and British commandos fighting Nazi invaders in World War II. Situated a two hour and 30 minute ferry ride from Split, it was named the best beach in Europe by European Best Destinations, a Brussels-based organization that promotes culture and tourism, in 2016, and looks every bit the part.
SAHARUN BEACH, DUGI OTOK
The waters along the shore of Saharun Beach are as clear as they come. This is a family-friendly beach surrounded by pine trees. The trees provide shade from the glare of the sun's rays. The water is shallow and calm, ideal for even the smallest of children. There are facilities but they are seasonal, so you may need to bring your own food and drink if visiting in low season.
SUNJ BEACH, LOPUD
A rare example of a sandy beach in Croatia, Sunj rolls out half a mile along the bay of the same name at the south end of Lopud, west of Dubrovnik. This is matched perpendicularly by long, gently sloping green hills extending far out into the sea on both sides. The island is car free, so accessibility relies on golf carts running to and from the main town. Going by foot or bike is possible, but the slopes may challenge those without modest fitness, particularly under the sun. The area is also home to various ruined monasteries, palaces, villas, and forts that speak of the island's medieval heyday before decimated by earthquake and repeated occupation and are definitely worth exploring.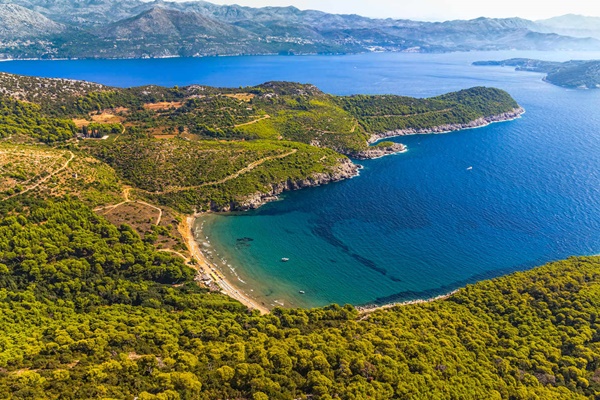 SVETI JAKOV BEACH,DUBROVNIK
Dubrovnik has been used extensively in the epic television series ''Game of Thrones." Fans will recognise it as King's Landing. It is as impressive on screen as it is in real life. Sveti Jakov is just a short bus ride or 20-minute walk from the center, though it remains a feature as you enjoy the beach's tranquillity. There is plenty of shade to get out of the sun for a while, with snorkelers enjoying the clear waters. In general, this beach remains quiet and serene. The sunsets here are most impressive, so stay a few hours longer in the afternoon before you head back for your evening meal.
BANJE BEACH,DUBROVNIK
Banje Beach is a pebble beach and undoubtedly Dubrovnik's most popular beach, helped partly by its proximity to the Old Town.There are plenty of activities available, though many are happy to simply relax and enjoy the views of the city walls.
BETINA CAVE,DUBROVNIK
Visitors are almost always guaranteed shade (bar a few hours in the late morning when the sun hangs opposite) at this cave beach, situated about a mile south of Dubrovnik. A small strip of pebbles jutting out front offer the only direct exposure to sunlight, which suited 16th century scientist Marin Getaldić, who conducted experiments in optics here, including creating the first parabolic mirror. The only way to reach the hollowed out cliff is by taxi boat or kayak, which keeps large crowds away.